Party games and novelty items are a favorite gift option for just about everyone. While tried and true modern favorites like Cards Against Humanity and any of the games brought to us by Ellen Degeneres are always fun, it is good to mix things up with something new, and this year there are some terrific new options that are bound to give you and the receiver a big smile.
In addition to party games, other favorite gifts to receive are novelty gifts that are just about bringing a smile to both the giver and receiver. Office or fidget toys can be fun, as can other small, inexpensive items that are sure to delight.
Note: We receive no money for any of these gift suggestions. They are included because they are good and we like them.
Offensive Crayons
Coloring is a popular activity that many adults use to wind down, but why use regular coloring implements when you can opt for Offensive Crayons? Offensive Crayons come in NSFW names like "boner pill blue", "insufferable vegan green" and "privilege." Gee, I wonder which color that one is? Not only are these enjoyable for people who like to draw, but they are also a conversation starter for those who enjoy being a bit on the politically incorrect side.
Offensive Crayons and a special adults-only coloring book may be purchased for $8.50 here.
Our Moments Relationship Game
Getting to know you games are good for people in new relationships but can bring about new life in long term romances. Our Moments is a conversation-starting game where you get to know someone better. Here are a few sample questions: "What's something you've tried that you'll never ever try again?" "What's your idea for a perfect vacation and can we make it happen?"
The couples edition and the naughty Sexting cards are great for people dating or who have been together for a long time, but they also have family-friendly cards as well as a fun Girls Night Out edition.
Our Moments may be purchased for under $20 at Amazon or here.
Chroma Cube
If you know someone who loves a good puzzle or they wish to audition for Survivor, Chroma Cube will bring about great joy. These 12 wooden cubes are really challenging, but they are a lot of fun. Also, the quality of this game is so good that it can be left out on a table to inspire a quick round of challenging entertainment.
Chroma Cube can be found on Amazon, Fat Brain Toys, Uncommon Goods, and other retailers and sells for $19.99 and can be found here.
Friend or Faux
How can you get to know someone better without having to put in too much time or effort? That's easy, by playing a getting to know you game. It is fun to learn new things about people you have known for a long time as well as new friends. Friend or Faux offers up some revealing questions and the answers can provide lots of laughs.
Friend or Faux can be found for around $13 at Amazon, Target and here.
Keepin' It Saxy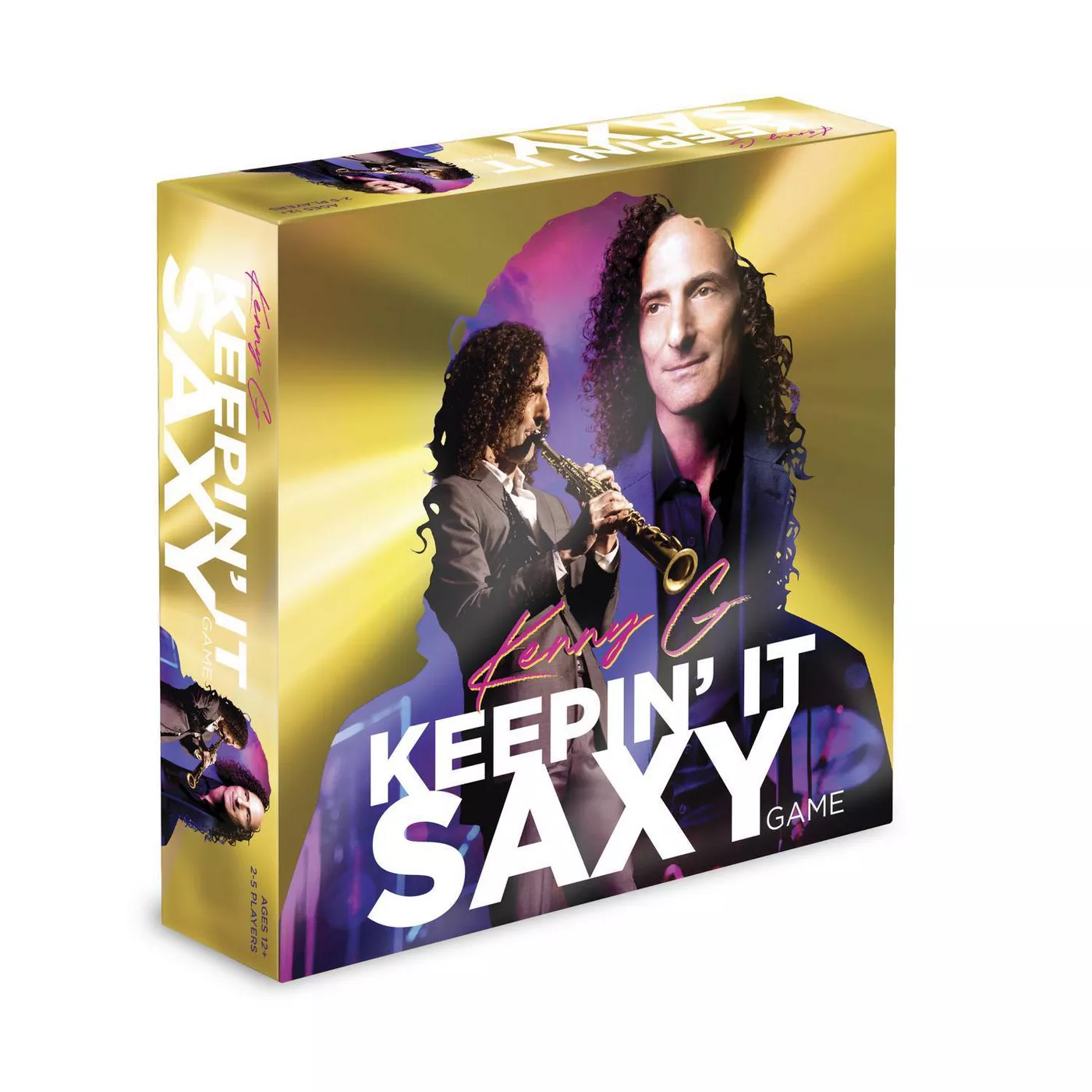 Jazz fans or those who like to mock pop stars will enjoy helping Kenny G navigate many trials and tribulations in the new game Keep It Saxy. This game uses sound cards and situations to get Kenny G through a tough day.
Keeping it Saxy can be found at Target here for $9.99
Carpool Karaoke
Music fans or people who just love James Cordon will have a blast playing Carpool Karaoke Board Game. You can use the music app of your choice and just follow the instructions on the card. This game is fun for everyone and it is easy to play.
Carpool Karaoke can be found at Target here.
Shit Happens
Misery can be funny when you play Shit Happens. This irreverent and funny game gives players about awful situations and they need to gauge which someone will find to be the worst by using a misery index. Laughter will definitely ensue when you play this awesome game where misery definitely loves company.
Shit Happens can be found and purchased for around $14 here.
May Cause Side Effects
Sometimes, all you have to do is see the packaging of a product to know that you will love it. Such is the case with the new party game May Cause Side Effects. One set of cards tells you how to say something, while the other set tells you what you need to do while trying to get your team to correctly identify a specific word. The juxtaposition of these two game elements makes for a really good time.
May Cause Side Effects can be found for around $30 at Amazon, Walmart and here.
Zombie Roadkill Escape
What can be more fun than killing zombies with a cool remote-controlled vehicle? Zombie Roadkill Escape has a bunch of rednecks who are suddenly surrounded by zombies. Whatever will they do? You will use the Zombie Roadkill Escape truck that comes with a 'free-floating' and revolving 360 Crane Decapitator to try to destroy all of them. You can also torment your pet with this great toy/game hybrid.
Zombie Roadkill Escape sells for $32.95 and can be found at Amazon or here.
FOUNDATIONS and SEXPECTATIONS
When a team of marriage counselors comes up with a game, you know you will have some thought-provoking dialogue with your sweetie. Foundations and Sexpectations were created by @dearyoungmarriedcouple and make a great stocking stuffer and will inspire you and your partner to get more intimately connected.
They can be played as a straight-up question and answer game, or each partner can try to guess what the other person would say. They can also be played all at once or be doled out for one week per year to keep the intimacy growth going all-year-long.
FOUNDATIONS AND SEXPECTATIONS can be purchased for under $20 here.
Wembley 8 Perplexing Pull-Apart Puzzles
Everyone knows someone who loves puzzles. The Wembley 8 Perplexing Pull-Apart Puzzles are a thoughtful gift for someone who likes to challenge their brain in fun ways.
Wembley 8 Perplexing Pull-Apart Puzzles can be purchased at JCPenney here.