Good health is at the top many wish lists, but when it comes to gift-giving, many items that help people healthier and live with less pain are usually not even considered.
We tried out many wonderful and some not-so-great items this year and came up with a list of some terrific items that will delight and hopefully help many people.
Note: We receive no money for any of these gift suggestions. They are included because they are good and we like them.
Sharper Image Aromatherapy Neck + Shoulder Wrap
Moist heat is one of life's greatest simple pleasures. The Sharper Image Aromatherapy Neck + Shoulder Wrap is infused with a lavender herb blend and can be used hot or cold. It is the perfect shape to provide hours of relief.
Sharper Image Aromatherapy Neck + Shoulder Wrap can be purchased at JCPenney here.
SmileDirectCulb bright on Tooth Whitening Kit
Having a whiter, brighter smile is something that many people want. Smile Direct Club has an enamel-safe and proprietary bright boost formula whitening pen that works wonders, especially when it is paired with an LED accelerator light. There are a couple of options available, but the full whitening kit that comes with the light for $79 makes for a great gift.
bright on, the Smile Direct Club whitening kit may be purchased on Amazon or here.
Balanced Body
Something great about Pilates is that it doesn't take a lot of equipment to get great results. Balanced Body gear includes clothing, MOTR is a foam roller with three weight level resistances, SmartBell for core training exercises, a Precision Rotator Disc that are great for improving balance, alignment, core strength, joint stability and more.
Balanced Body products may be found here.
OXIGEN
A little extra oxygen has been proven to help remove lactic acid buildup in the body, therefore promoting a faster recovery. OXIGEN is a distilled water that is infused with activated oxygen–500 percent more than regular water– so this is the perfect gift for the fitness buff in your life or someone who may need an extra boost after traveling or after having had too much to drink.
OXIGEN may be purchased at Amazon here.
Modern Gents
There are many good reasons why some people don't like to wear their traditional wedding rings. Some complain that metal bands are uncomfortable or impede regular activities at work or in the gym. Also, the cost can be prohibitive for some. Well, Modern Gents offers great-looking and reasonable options for men and women who want to show off their commitment in a stylish way, while not sacrificing comfort or worrying about losing a costly wedding ring. Modern Gents products are beautiful, comfortable, durable and reasonably priced and are a perfect gift for people who are stressing out about engagement or wedding rings.
Modern Gents products start at $14.95 and may be purchased here.
Mantra Medallions
Having a little token that reminds you of the good things you want for yourself and others is a good way to be mindful of turning these good wishes into action. Mantra Medallions are sweet reminders that fit easily in a purse or pocket and serve as a tangible reminder of good intentions of love, healing and peace. A couple of examples of the messages included on the medallions are "I Am Love" and "Be Here Now". They can be customized for larger orders and may be a good item for a yoga studio, spa or boutique owners to have available for their customers to purchase.
Mantra Medallions sell for $25 and can be found here.
Rare Active Joggers
Active people often need clothing that will adapt to what they are doing at any given time. Rare Active Joggers are outerwear pants that allow you to keep your shoes on when you change. Rare Active brand comes in a wide variety of colors and sizes and is the perfect gift for the athlete in your life.
Rare Active Joggers may be purchased here.
Heritage Rosewater Spray
The soothing and calming effects of Rosewater Spray is a great way to hydrate your skin and give a healthy dose of sweet-smelling aromatherapy. Rosewater Spray from Heritage Store feels really good and helps give a little burst of energy while helping you protect your skin from the elements. It will be an appreciated stocking stuffer.
Heritage Rosewater Spray sells for under $7 and can be found here.
Babo Botanicals Lip Tint
Items that keep lips soft, smooth and hydrated are appreciated little gifts. Babo Botanicals was launched 10 years ago by Kate Solomon who has developed a line on non-toxic, 100% gluten, soy and dairy-free cosmetics and skincare items that are perfect for people with sensitive skin. Babo Botanicals Lip Tint comes in a beautiful rosy shade that is flattering on everyone.
Babo Botanicals can be found at many retailers such as Target and Amazon and the Lip Tint may be purchased for less than $10 here.
Ilado Jewelry
Beautiful jewelry with calming properties would be a welcome gift for someone who likes to do everything they can to be serene. Ilado jewelry has sweet sounding chimes incorporated into the simple design that helps get to a calm piece. While these pieces are traditionally considered to be Mayan maternity jewelry meant to help bond mother and child, they are so pretty and soothing that they are a joy to receive and talk about.
Ilado products may be purchased here.
Tifosi Sunglasses
Stylish sunglasses are a welcome and functional accessory. Tifosi sunglasses are shatterproof and provide 100% UV protection and are versatile as well as affordable. The new Tifosi athleisure sunglasses Swank Series line has glasses that can go from a workout to a fancy brunch. There are styles and colors to match everyone's personal style and budget.
Tifosi Sunglasses start at $25 and can be purchased here.
Aura Smudge
Many people wish to cleanse and uplift a sacred space by burning sage, but that isn't always practical, so the Aura Smudge Juniper Sage Spray is a good substitute. It promotes mindfulness and also can help someone get in the right mindset before bedtime.
Aura Smudge can be purchased on Amazon for $12.15.
Unikeep Medical Record Organizer
Giving someone the gift of peace of mind is priceless. The Unikeep Medical Record Organizer is a practical, functional and thoughtful gift that can give entire families peace of mind since all medical information including immunizations, medicines, surgical history and much more will be kept in one convenient location. This binder has enough pages to organize health records for up to 2 adults and 3 kids and it is portable, so it can go with you to appointments.
Unikeep Medical Record Organizer may be purchased for $16.99 at Amazon or here.
Shower Steamers from Rocky Mountain Barber Company
When someone we love has a cold, we want to do anything we can to make them feel better. Rocky Mountain Barber created a Shower Streamer Brick infused with mint and eucalyptus oil that will clear you or your loved one up in a jiffy. Just place in the shower, let the water run and breathe deeply and feel better instantly. These are great stocking stuffers.
Shower Steamers from Rocky Mountain Barber and a multipack may be purchased for $21.99 on Amazon here.
CBD Maggie's Mist Pain Solution
Oh, to be pain-free is a dream for many people, but there are some new items out now that can really help manage pain. Maggie's Mist is a topical CBD spray made from the best ingredients that include other natural ingredients like peppermint oil, clove bud oil, menthol, sweet birch oil and arnica oil and aids with pain management. It is small, convenient and the spray doesn't stain. Give it a try.
CBD Maggie's Mist Pain Solution may be purchased for $40 here.
Cubii Jr
Being sedentary causes so many health problems, so having an easy to use device that keeps you moving while you are at your desk is a brilliant idea, but not all products designed to do this are created equally. The Cubii and the Cubii Jr are compact seated ellipticals that keep you moving while you are watching TV or are busy working and they really work. They are also fun to use.
Cubii Jr can be found for under $250 here.
SoCal Curls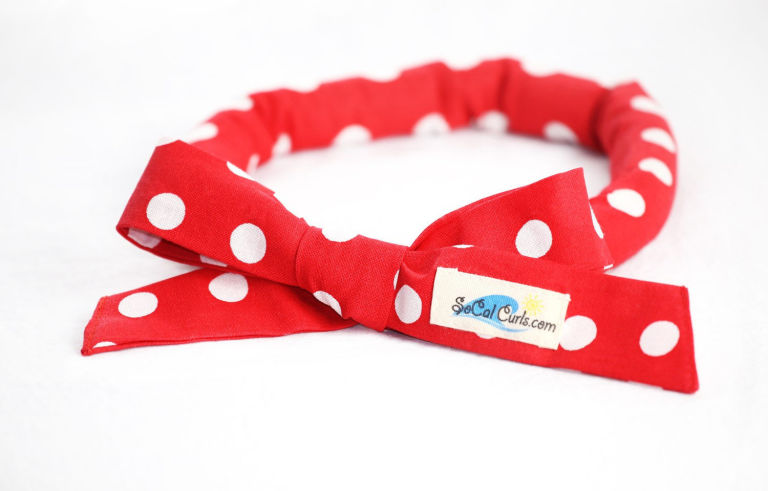 Getting a headful of beautiful curls usually causes a lot of damage to your hair, however, the SoCal Curls Hair Curling Tie is really easy to use and doesn't do any damage. Just heat it in the microwave for 30 seconds, wrap your hair and either wait half an hour or sleep in it for some wonderful beachy waves. Also, the retro design is cool and it makes for a fun conversation topic while you are waiting for the curls to set.
SoCal Curls can be purchased for under $20 here.
Moroccan Magic Lip Balm set
Tasty lip balms are a great stocking stuffer. Moroccan Magic Lip Salve comes in many flavors including Rose, Lemon Thyme, Peppermint Eucalyptus, Lavender Vanilla, Coconut Almond and a special Elderberry + Manuka Honey blend. They look great, feel great and are at a good price.
Moroccan Magic can be purchased for $3.99 each or for $30 a set on Amazon or here.
Tushy
One of the best products that most Americans never knew they always needed is a bidet. TUSHY, a Williamsburg-based company that is committed to reducing waste has a couple of models of bidet attachments that are reasonably-priced and improve personal cleanliness as well as help promote environmental sustainability. Really, a bidet attachment is an easy way to feel cleaner and reduce waste. Also, the environmentally-friendly packaging for TUSHY products is fantastic.
TUSHY products can be found here.
Epic Water Filtering Bottles and Jugs
Epic Pure Water Bottles and Pure Pitchers are a convenient and cost-effective way to have fresh-tasting water whether you are at home or on the go. They remove up to 99.99 percent of lead and fluoride from tap water. Their filters are replaceable and long-lasting. Not only do these bottles and pitchers help you enjoy fresh water at all times, but they are also good looking.
Epic Water filtering hugs and pitchers can be purchased on Amazon or here.
AfterShokz
We all know someone who is always seeking the perfect headphones. Some people loathe things to be inside their ears and others find over-the-ear models to be too bulky. AfterShokz uses bone conduction technology to deliver great sound in a sleek, comfortable device. The Aeropex is a lightweight waterproof model and the Xtrainerz is great for the athlete in your life. Both models offer superior sound and great style at reasonable prices.
AfterShokz can be purchased here.
OESH Shoes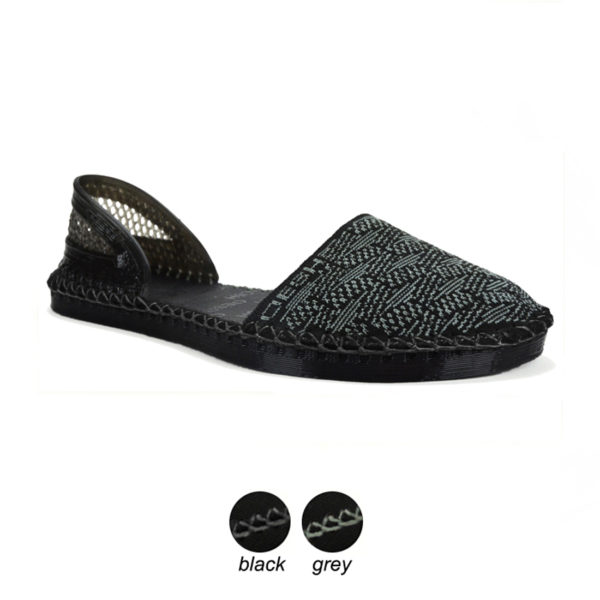 Comfy shoes can brighten the day for anyone who has tired tootsies. OESH, a specialty shoe store that uses 100% recyclable materials to give women comfortable shoes that also look great. Their Townie Flat could rival traditional slippers or flip-flops for active women who want to take care of their feet. The engineering of these shoes also makes them easier on your joints. They are so great you should get one as a gift for yourself too.
OESH shoes may be found here.
Eye of Love Aromatherapy Candles
Using pheromones, scents and the soft lighting of a candle can really help get someone in the mood. Eye of Love candles are three-in-one products. They are a candle, sexy massage oil and aromatherapy treatment all in the same pretty package. Check out their After Dark, Confidence or Dare products.
Eye of Love candles and other products may be purchased here.
Wildflower's CBD Cool Stick
CBD products are growing in popularity, but not all do what they report that they will do. The Wildflower Cool Stick is a very good product. Rub a little on your body and much of your pain will be cooled and soothed away. It smells really good too.
Wildflower CBD Cool Stick comes in two sizes and can be purchased here.
Vitabrid C12 Dual Sheet Masks
Having a bright and smooth face is a much-wanted thing for many people of the holidays and beyond. Vitabrid C12 Dual Sheet Masks help perk up tired skin. This pack of five hypoallergenic masks is saturated with wrinkle-figting peptides to help make your skin look and feel great.
Vitabrid C12 Dual Sheet Masks can be found here.
Rheos sunglasses
Water-lovers are often faced with losing their beloved sunglasses because they tend to sink to the bottom of a lake or pool, never to be seen again. Rheos sunglasses are lighter than traditional shades and are designed to float in water. They look great and are the perfect gift for people who love the water, but still want to protect their peepers.
Rheos floating sunglasses may be purchased here.
Stojo
Collapsable cups and bottles are incredibly cool items. They just are. Stojo, a drinkware company that just launched collapsable bottles earlier in December makes collapsible, reusable and sustainable cups that take up very little space, yet deliver on functionality and style. Get some Stojo cups and bottles for everyone on your list.
Stojo cups and bottles may be purchased here.
VYV Wellness Deluxe Infrared Heating Therapy Mat
The VYV Wellness Deluxe Infrared Tourmaline Stone Heating Therapy Mat with Remote Control and Travel Bag is not your typical heat mat. The beautiful and functional stones help stimulate your pressure points and the therapeutic heat just feels so good. The mat is larger than most and can be used on multiple body parts. It also has a timer and an auto shut off feature.
VYV Wellness Deluxe Infrared Heating Therapy Mat may be purchased here. Use this code HWD20 for a 20 percent discount and free shipping.
Dermaroot Natanicals
Getting someone the gift of Dermaroot Natanicals helps give someone beautiful skin and helps support a woman-owned business. While the hair care products are fantastic, the Red Wine Bubble Bath and the Charcoal Body Scrub are especially wonderful.
Dermaroot Natanicals can be purchased here.
LILAS Pain Relief Patch
Getting rid of PMS pain is a big deal for many women. LILAS wellness has created a Feminine Pain Relief Patch that is an all-natural, plant-based remedy that aids in period pain and muscle soreness. It lasts for up to 12 hours and provides discrete relief. They come in packs of 10 and serve up a lot of relief for a fair price.
LILAS products may be purchased at Amazon of here.
Love & Snow
Give the gift of beautiful shiny hair and a healthy scalp. Love & Snow is hair care product line that features 100% natural, essential oil-based products for beautiful hair and scalp health. The products smell great and can also double as moisturizers.
Love & Snow may be purchased here.
Linhart Toothpaste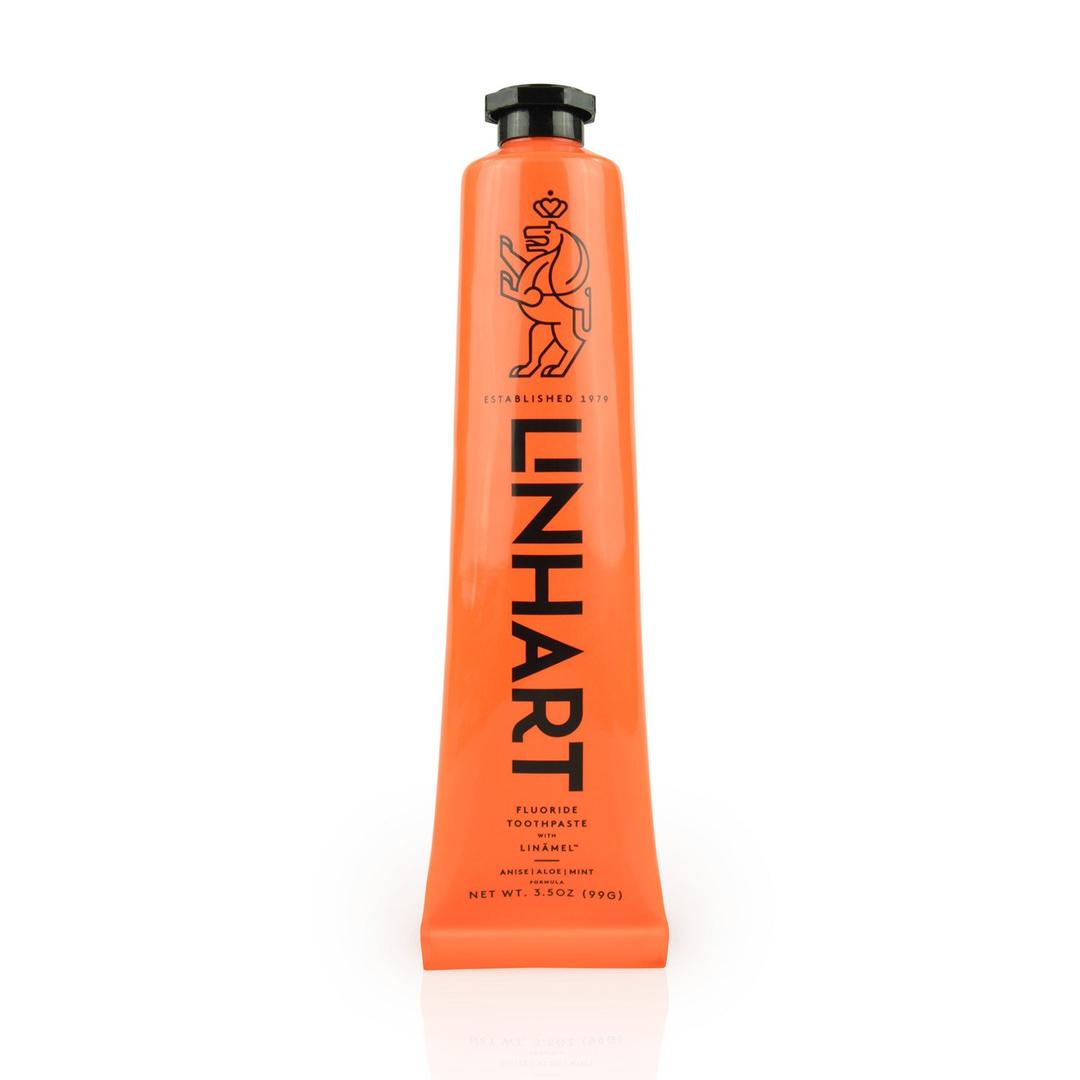 Sure, everyone has their favorite toothpaste, but change things up a bit. Linhart Toothpaste and brushes are beautifully packaged, but they are something special. The toothpaste includes aloe vera and Linämel, enamel protection formulated with three essential ingredients: theobromine (a cocoa bean extract), fluoride and xylitol.
Linhart toothpaste and other products may be found here.
Under The Sunlight: The Art of Being and The Art of Curiosity Cards
Thought-provoking stocking stuffers can be a lot of fun. Under The Sunlight has created some cards that are meant to help people live in the moment and grow their creativity with their The Art of Being and The Art of Curiosity Cards. These decks can be used in one or two sessions or can be doled out over a period of time to keep people inspired.
Under the Sunlight products may be purchased for $35 here.
Scentered: I Want to Sleep Well Gift Set
Give the gift of a good night's sleep with the I Want to Sleep Well Gift Set from Scentered. This kit comes with a therapeutic balm and a relaxing candle that helps you get into a restful space. Also available is the Mindful Aromatherapy Mini Tins that come in the following helpful scents: Sleep-well, De-stress, Be-Happy, Focus and Escape.
Scentered mindful aromatherapy products may be purchased here.
Busy Beauty's Showerless Gift Kit
Sometimes not everyone can fit a shower into a busy day. Not to mention that there are many people with chronic pain or illness who just can't jump in the shower whenever they want to. Busy Beauty's Showerless Gift Kit are no-water-needed products that help you and/or your loved ones stay fresh and clean. The kit comes with dry shampoo, body wipes, dry conditioner, and no-water-needed shave gel. Another plus is that each product is travel-sized and TSA-approved.
Busy Beauty's Showerless Gift Kit may be purchased for $34 here.
Elina Organics
Handmade beauty products are really something special. Elina Organics makes natural skin care products that feel so good on your skin. The Probiotic Polishing Mask makes your skin brighter and tighter. Fans of Elina Organics swear by them and love the way the team at Elina customizes products and changes them according to the seasons.
Elina Organics may be purchased here.
CHI Olive Organics Moisture Trio Kit
Olive oil is a beauty staple for women all over the world. CHI Olive Organics is rich in anti-oxidants and helps promote shiny, healthy hair and skin. This trio makes your hair and skin feel and smell healthy and youthful.
CHI Olive Organics Moisture Trio Kit can be purchased on Amazon here.
Let's Just Sleep
Light and noise are two huge culprits that cause someone to lose precious sleep. Let's Just Sleep is a company that has merged good quality headphones with a comfortable sleep mask. This product is also great for people to use for a nap or just to take a few minutes of quiet time for themselves. Let's Just Sleep can help you or a loved one rest more soundly.
Let's Just Sleep may be purchased at Amazon here.
Sharper Image Salt Lamp Color Changing Tabletop Decor
Himalyan salt lamps are a beloved health and wellness product. They are not only soothing to look at, but they help clean the air. The Sharper Image Salt Lamp Color Changing Tabletop Decor does something most traditional salt lamps don't, it changes color. It is awesome to look at.
Sharper Image Salt Lamp Color Changing Tabletop Decor can be found at JCPenney here.